Employees that get their paychecks direct deposited onto their PNC Visa Debit PayCard can login to their PNC Prepaid Card account online at www.pncpaycard.com.
The PNC PayCard and PNC Cardholder website are convenient services for employees who receive their paycheck on the PNC Prepaid Visa Debit Card.  After employees receive their pay via direct deposit onto their paycard they can visit the PNC Cardholder website to check their balance and review any recent transactions.
PNC Pay Card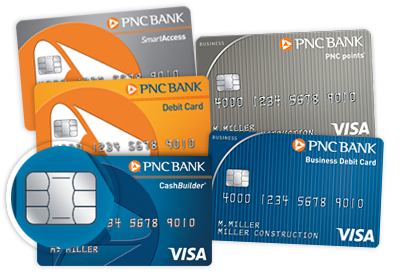 The site allows new employees or employees who have recently switched over to using the PNCPaycard for direct deposits, to activate their account at the homepage.  The activation process requires users to enter their card number, card expiration date, card security code, social security number, and mother's maiden name.  After completing the online enrollment you will have access to your account 24 hours a day 7 days a week.
PNC Bill Pay
Check Balance:  Employees can check their pnc pay card balance by simply logging in to their account.  Their account will be on full display for them to see.  Account balances can also be setup to be checked by email or text including how frequently you want that information sent to you.
Transactions:  All of your purchases will be recorded inside your account for you to review in real time.  Users can check transaction statements as far back as 36 months.
Cash Withdrawals:  Cash can be withdrawn from an ATM or from checkout through the use of your card PIN.  All you need to do is select the debit option during checkout to receive a cash withdrawal from your account.
Stolen Card:  If your card is lost or stolen you call customer service at 1-866-453-5071 to report your card.  A new card will be sent out as soon as possible.
Visa Special Offers:  Just for being a PNC Visa cardholder users can visit www.specialoffers.visa.com and take advantage of special discounts from major online retailers.
Cardholders can use their PNC Prepaid Debit Visa card just like a credit card as they can shop online, pay for gas at the pump, dining at restaurants, car rentals, hotels, etc.