amex us magnetrsvp – Invitation for Cash Magnet Card
Consumers interested in applying for an American Express Cash Magnet Credit Card can apply online at www.amex.us/magnetrsvp.  One of the perks with signing up with this credit card is new customers can earn $150 cash back after spending $1,000 or more in purchases within the first 3 months of membership.
There are a few ways to apply for the card which is online, by phone, or by mail. The online option for most consumers is the fastest route for acceptance because after applying it only takes about 30 seconds to receive an instant decision. The other application routes will take longer.
Amex Cash Magnet Card RSVP Code
If you decide to apply online you will need to locate your American Express Cash Magnet Card RSVP Code that is easily found on your mailer.
The code consists of 14 characters that you will enter along with your zip code on the application website at www.amex.us/magnetrsvp.
The last step is to click Continue. You will need to complete the online application with the following info:
Name

Email address

Date of birth

Phone number

Total annual income

Social security number

Non taxable annual income

Income source
After entering in your personal details and selecting Continue you will need to wait while your application is processed for a decision. If approved you will learn of your new credit line and your new card will be mailed to your mailing address.
Apply By Telephone
Customers that are interested in applying over the telephone will need to call 1-800-421-8759. When prompted you will need to say "Apply for a new account" then press #1. You will be directed to speak with a Customer Service Representative to apply for an account.
For consumers that received an Amex Cash Magnet offer via mailer you should've noticed a hard copy application. Complete the application and mail it back inside the self addressed enclosed envelope.
When submitting your application by mail consider it will take about 5 to 7 business days for processing. You won't know of your account status until you receive notification in the mail, a phone call from a Customer Service Rep, or a new card in the mail. The fastest and most convenient way to apply is online. It only takes a minute or so to go through the application and decision making process.
www.amex.us/magnetrsvp Card Benefits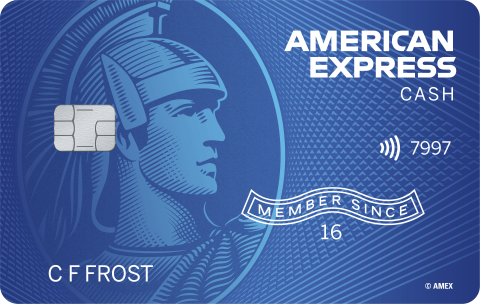 The Cash Magnet card is comparable to most other rewards cards, here are some of the major perks associated with this card:
Card Fee Structure
Here is a list of fees and penalty amounts that cardholders need to consider when using this particular credit card:
Cash advance APR – 26.99%

Late Payment fee – up to $38

Returned Payment fee – up to $38
Reference